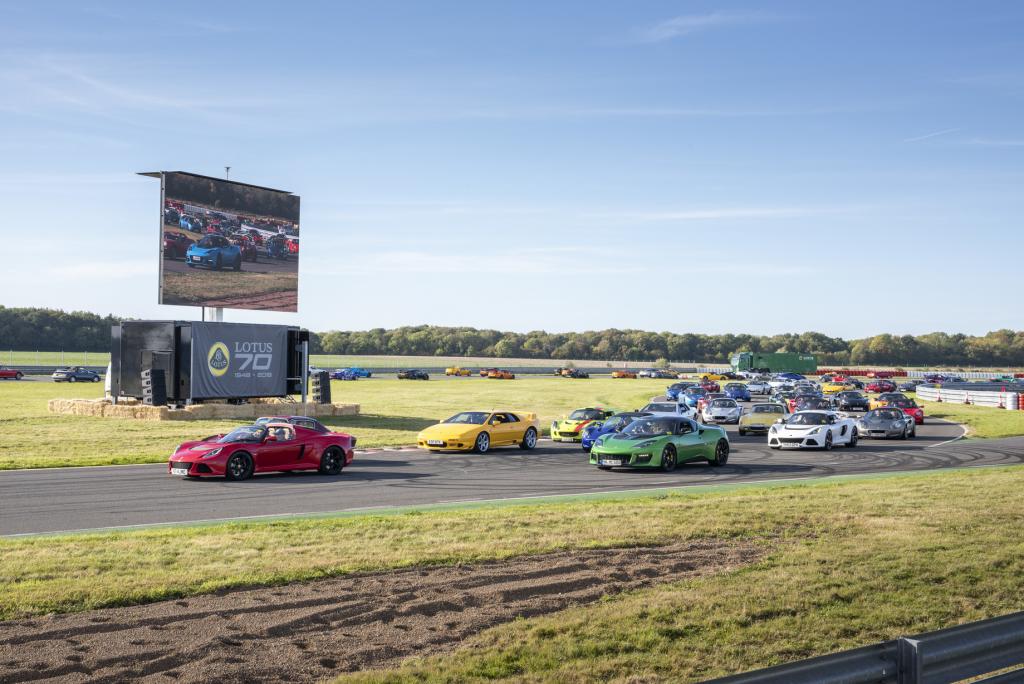 Marking its 70th anniversary, Lotus held a spectacular event to commemorate the significant milestone of founder Colin Chapman's first Lotus, built in 1948.
The home of Lotus in Hethel hosted 8,000 Lotus owners and enthusiasts from all over the world, as well as 1,600 Lotus cars of all eras. From the Team Lotus F1 race cars to the rally Sunbeam Lotus, Lotus Cortina all the way to the present line-up of Evora, Exige and Elise, there were Lotus road and competition cars of all ages present.
Group Lotus Plc's CEO Mr. Feng Qingfeng presented the company's vision to the crowds present and viewers online. As well as leading the anniversary track procession, he also personally revealed two bespoke Lotus Exclusive Evora GT410s, both in heritage livery.Speaking at the event, Group Lotus Plc's CEO, Mr. Feng Qingfeng said: "Today has been an amazing day of celebration. To have met so many Lotus owners and enthusiasts, and understand their passion for our brand is truly inspiring. We are committed to our home in Norfolk, and there's no place better to gather and remember what Lotus stands for and what makes it so special as a leading automotive marque. To have so many of our cars return home has really made the day, and I'd like to thank everyone for their help and support, both now and in the future, as we grow and develop the business."
Lotus' 70th anniversary in numbers
For the first time ever, fans from all over the world were able to watch online via the live streams on YouTube as well as Facebook Live and other social media channels. With over 8,000 viewers catching all the action on the web, a further 8,000 were there on the sold out day to celebrate Lotus and its 70th anniversary.
The live stream and social channels used #Lotus70 to share top moments throughout the day, and both the YouTube chat and Facebook Live feeds were filled with anecdotes and praise for Lotus during its 70th anniversary event.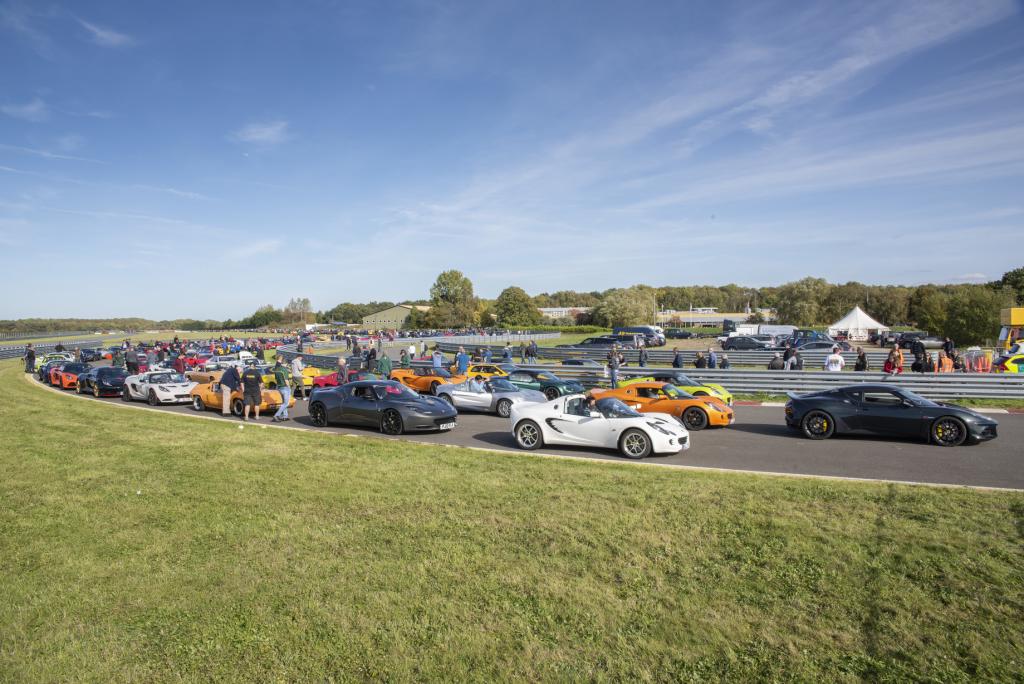 Largest gathering of Lotus cars ever seen
The day saw the largest ever collection of Lotus cars assembled. With 1,600 cars arriving to the Hethel site, it was a special way to mark the 70th anniversary.
The British marque invited owners to showcase some of their pride and joys to celebrate. From a heritage Lotus Mark VI to the latest Lotus Evora GT430s, ex-rally Sunbeam Lotus' and immaculate Lotus Cortinas, there was something for everyone to appreciate and enjoy.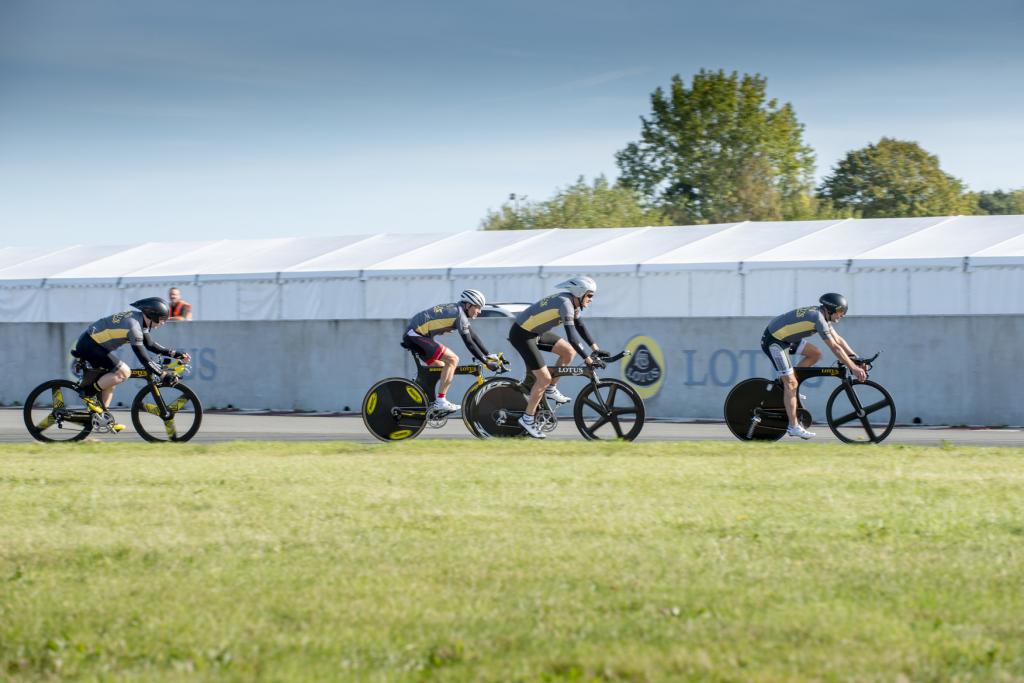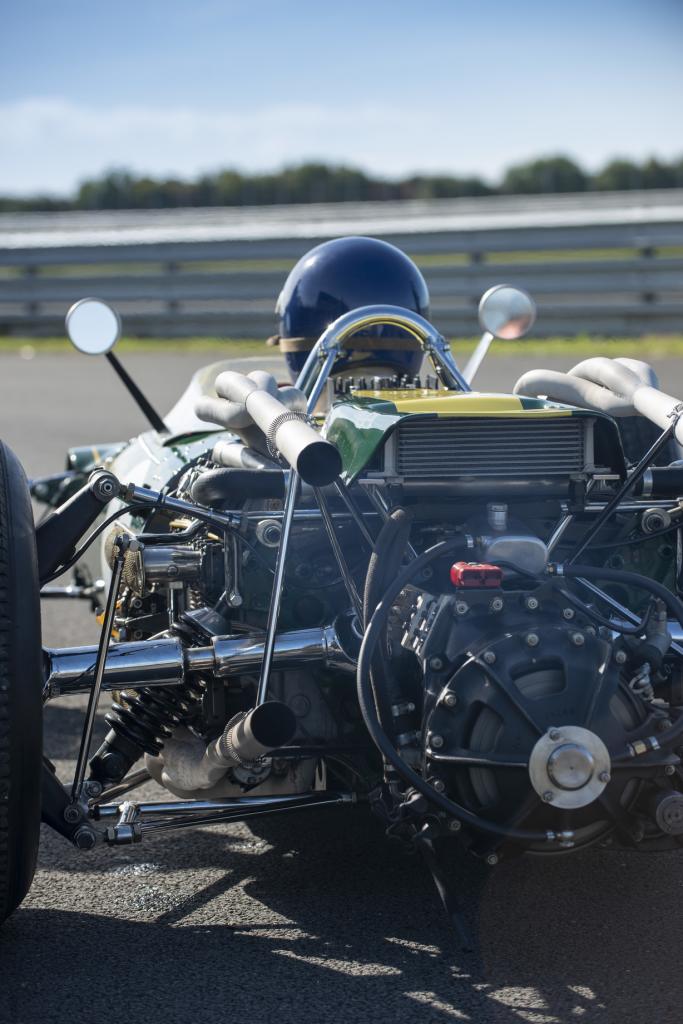 Seven decades of Lotus on track
Presenting some of the racing team's legendary F1 cars, responsible for Lotus' 13 world championships: including seven constructors and six drivers totalling 81 race victories, Classic Team Lotus wowed the crowds with demonstration runs, allowing enthusiasts to witness the sights and the sounds of the cars in action.
Highlights included the DFV-powered Lotus 49 designed by Colin Chapman and Maurice Philippe for the 1967 F1 season and the famed 1978 Lotus 79, the first F1 car to take full advantage of ground effect aerodynamics, not to mention the iconic 1966 Lotus 43.