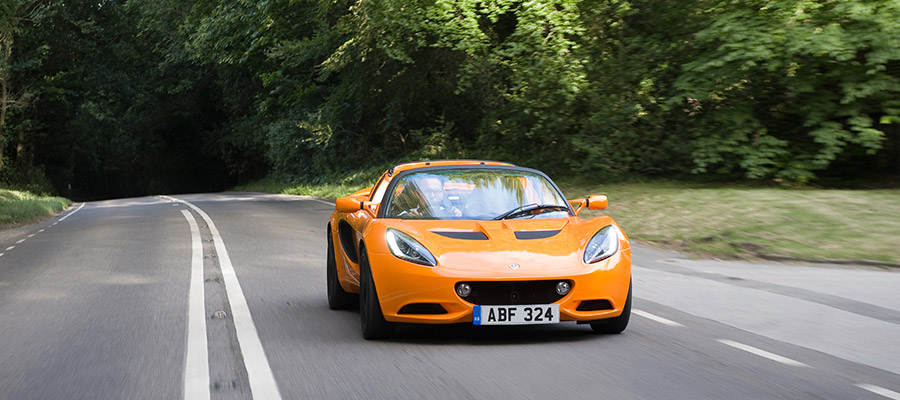 Lotus Road Cars Warranty
All Lotus road cars benefit from the very latest in design and technology and are hand built to the highest quality levels by our highly skilled work-force who individually take pride in every car produced.
We are proud to back this with our Manufacturers' Warranty that gives you up to 3 years unlimited* mileage cover on the car and up to 8 years cover against perforation on the Lotus DNA designed chassis.
Our Manufacturers' Warranty is subject to terms and conditions which can be explained to you by your dealer, before you buy. The benefit of any unexpired part of the warranty may be transferred to subsequent owners should you decide to sell your vehicle. This peace of mind will allow you to easily make the move into a Lotus and enjoy many years of trouble free motoring.
* New Vehicle Warranty limited to 3 years or 36,000 miles in USA and Canada. Lotus Racing vehicles, most Cup models, and some road going special edition models will have different terms and conditions with up to 2 Years or 20,000 mile Warranty**, so please consult your Dealer or Lotus Cars for more information.
---
USE IN A COMPETITIVE MANNER, INCLUDING TIMED LAPS OR RUNS, WILL INVALIDATE THE NEW VEHICLE WARRANTY.
Participation in track day events other than competitive events or timed laps or runs will not invalidate the New Vehicle Warranty, unless the vehicle is hired to participate in such events on a commercial basis.
Lotus reserves the right to modify prices, specifications and options without prior notice. Please consult your local Lotus dealer for more information.
MPG figures are obtained from laboratory testing and may not reflect real driving results. Published MPG figures and performance results are intended for comparisons between vehicles only.
Verification of performance results should not be attempted on public roads.
Lotus recommends that all local speed and safety laws must be obeyed and safety belts worn at all times.
Errors and omissions excepted.