Hyper
Ventilated
The all-electric Lotus Evija hypercar. The most powerful car to enter series production, and the epitome of our Carved By Air philosophy. Sculpted porosity masters airflow to deliver out-of-this-world performance and road handling.
Performance and technology go hand-in-hand, with four-wheel torque vectoring, advanced stability control, and a state-of-the-art digital cockpit, designed around the driver.
Lotus Evija. A statement of automotive excellence.
Hyper
Ventilated
Iconic liveries
Revel in Lotus' 80 year heritage with a selection of our iconic racing liveries.
Configure
Everyday Elegance
As usable around town as it is on the track, the Evija is designed for everyday use. When it looks this good it would be criminal not to show it off.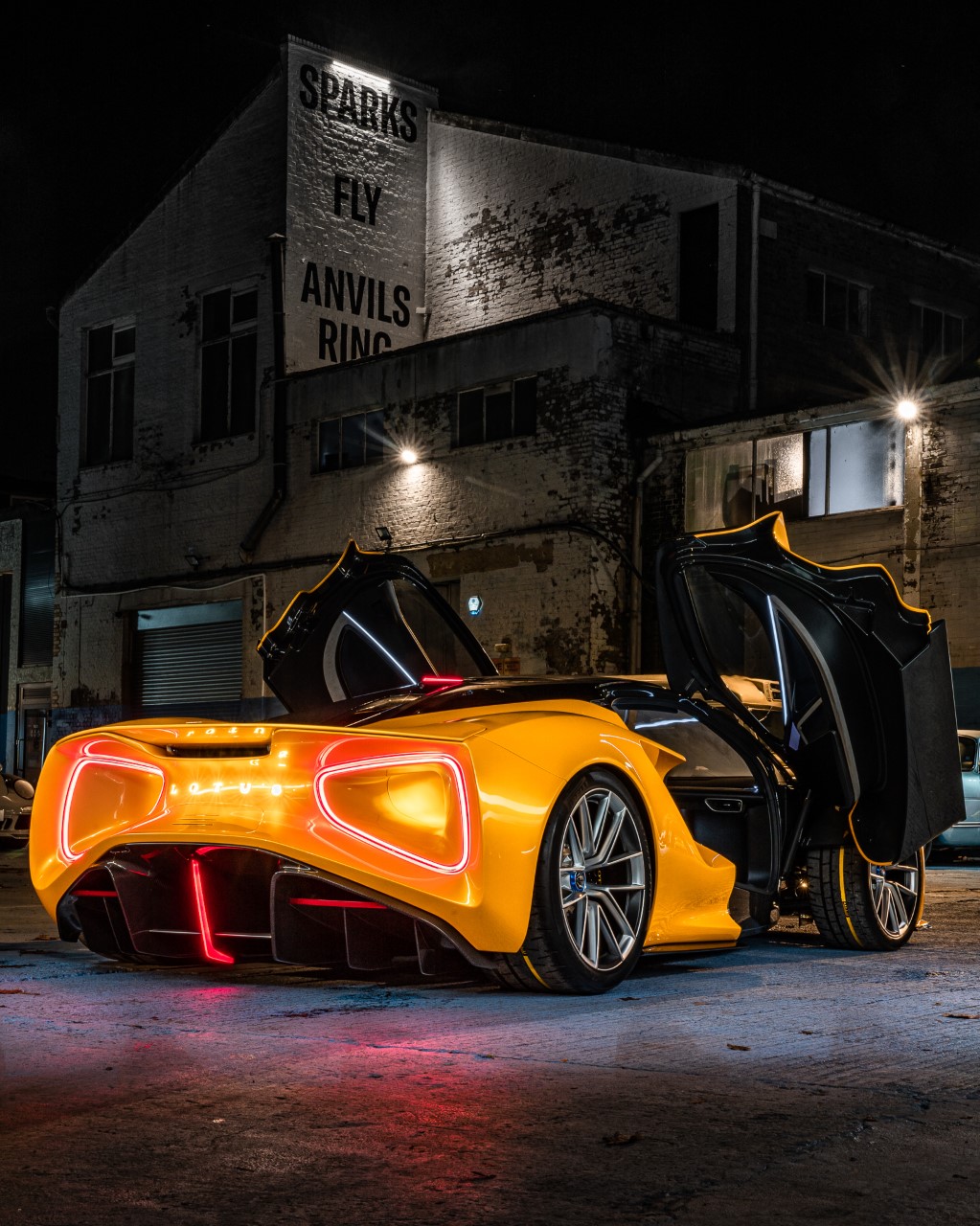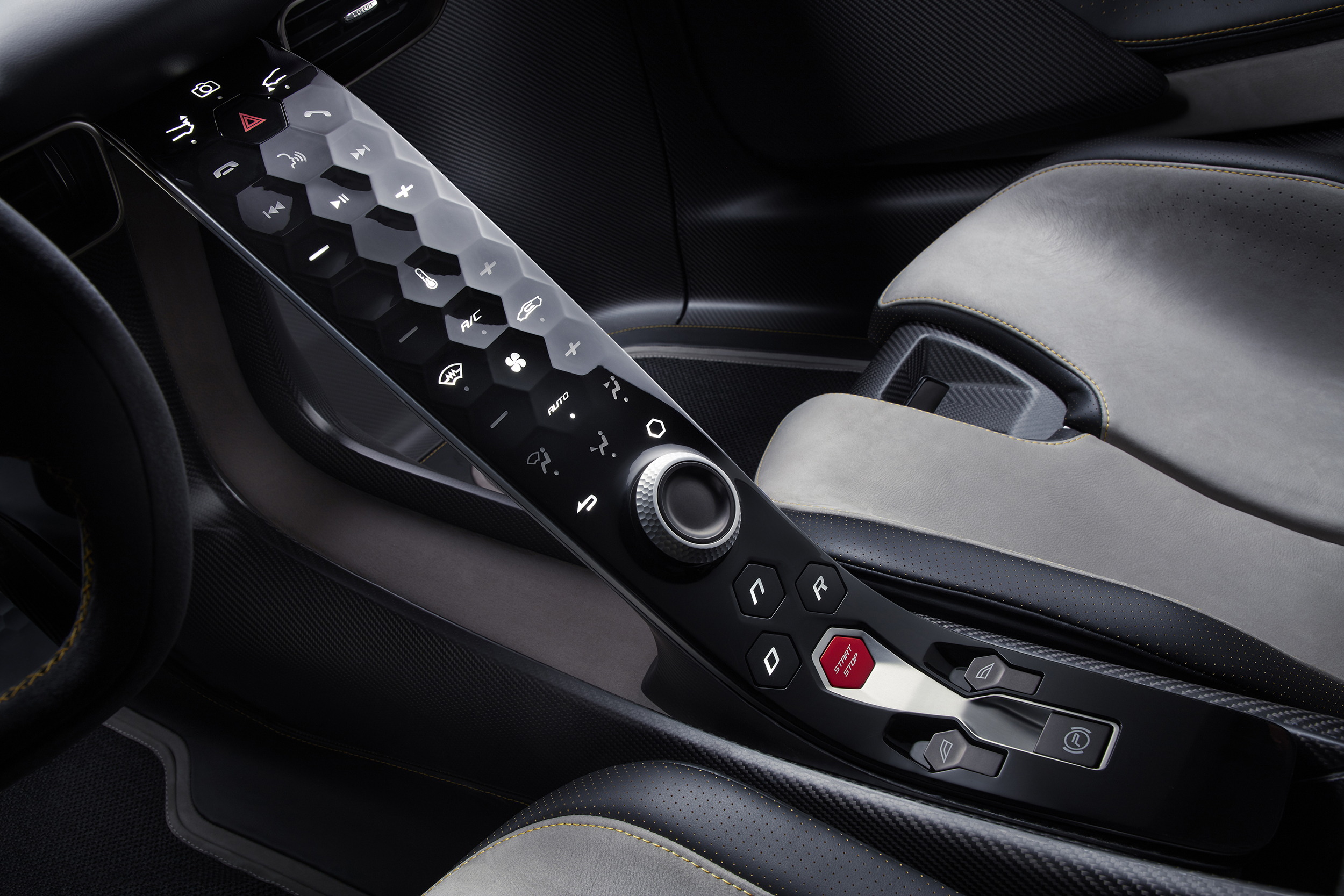 Focussed Control
Key information and advanced controls are prominently placed, with multi-touch interfaces for driver and passenger.
Dynamically Accomplished
Unreal performance enabled by electricity. Developments made possible by years of pioneering heritage. Forged by British engineering, created for the drivers.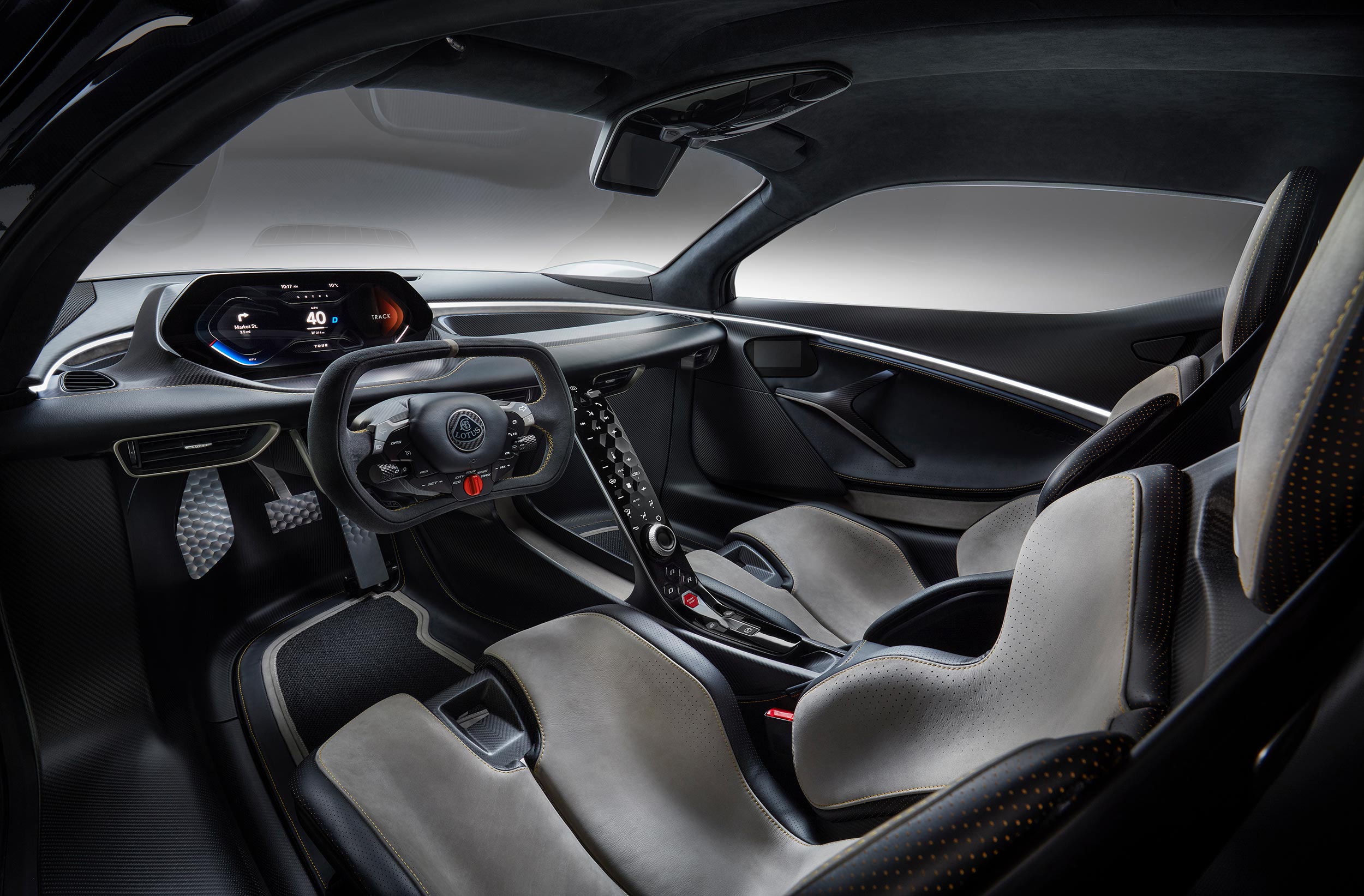 Lightweight Philosophy
Tailored lightweight luxury. Void of the unnecessary. Attention to detail shown in every single aspect.
Create your Evija
Designed especially for Lotus, your Evija journey begins with the interactive configurator.
Save
Keep this code for future references
Load Code
Load a previous customised car with a code
Available 2023
I am interested in the Lotus Evija.
Target CO2 emissions combined 0.0 g/km, target consumption 17.25 KWh/100km (WLTP combined)
* The vehicle specifications detailed on this page are target specifications based upon simulations. We have carried out thousands of hours of computer modelling, dynamic simulation and engineering development that has contributed to the target specifications and we have a strong degree of confidence that as the prototype vehicles progress through their programmes, the target specifications will be met and, in some cases, surpassed. All customers who have placed an order for Evija will be kept up-to-date with the development programme and invited to view its progress first hand where suitable.
These figures are target figures assuming the battery has been fully charged. The Evjia is a battery electric vehicle requiring mains electricity for charging. The target electric range shown is based upon simulated results for the WLTP test procedure. These figures may not reflect real life driving results, which will depend upon a number of factors including the starting charge of the battery, options fitted, variations in weather, driving styles and vehicle load.
Accompanying images are for illustrative and informative purposes only. The appearance of colours depends on the set-up of your device.